Yesterday I went to our dentist, just for checkup. On the way back I took these photos at the Aritoshi Shrine. I nice place just next to the road, where one wouldn't expect it: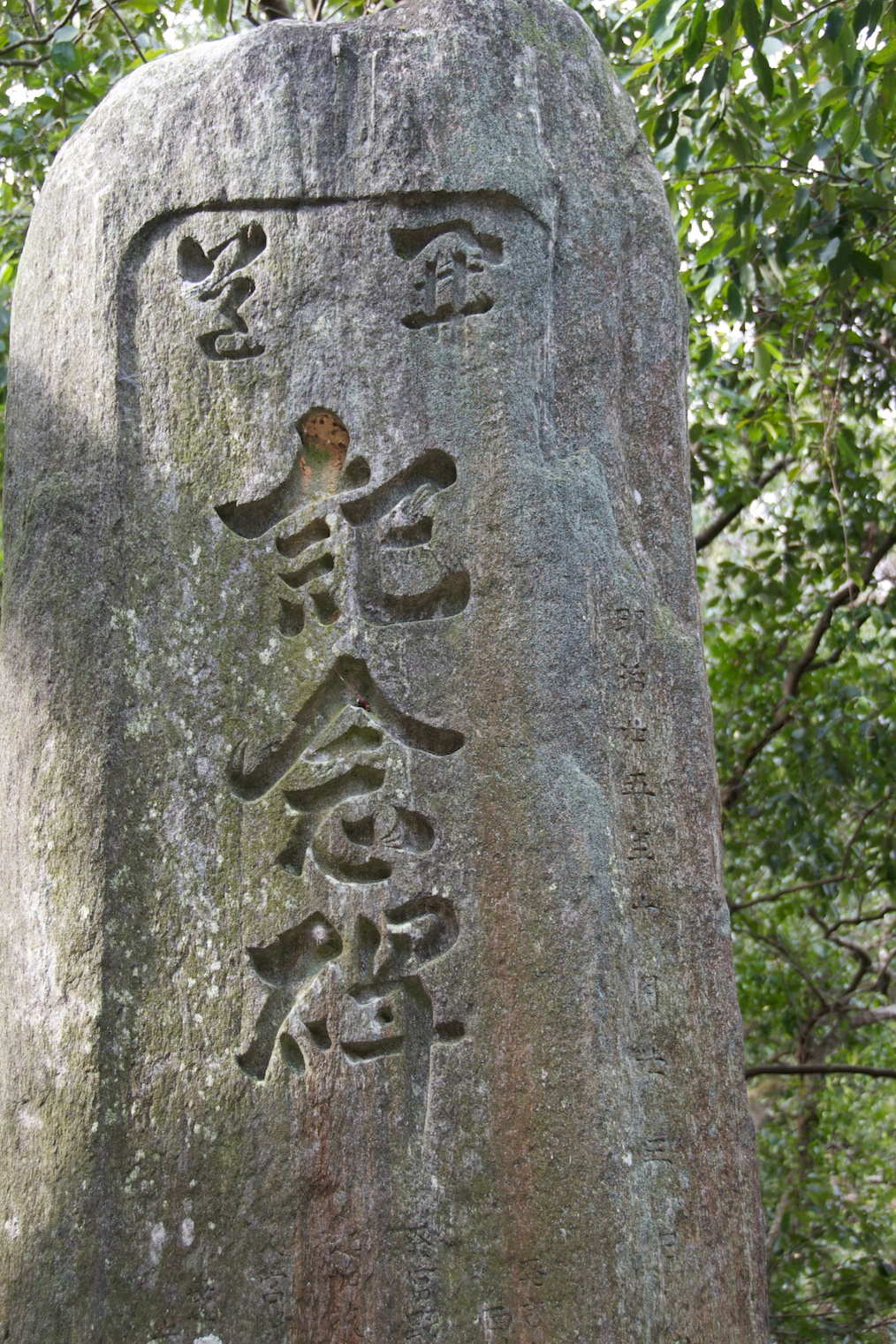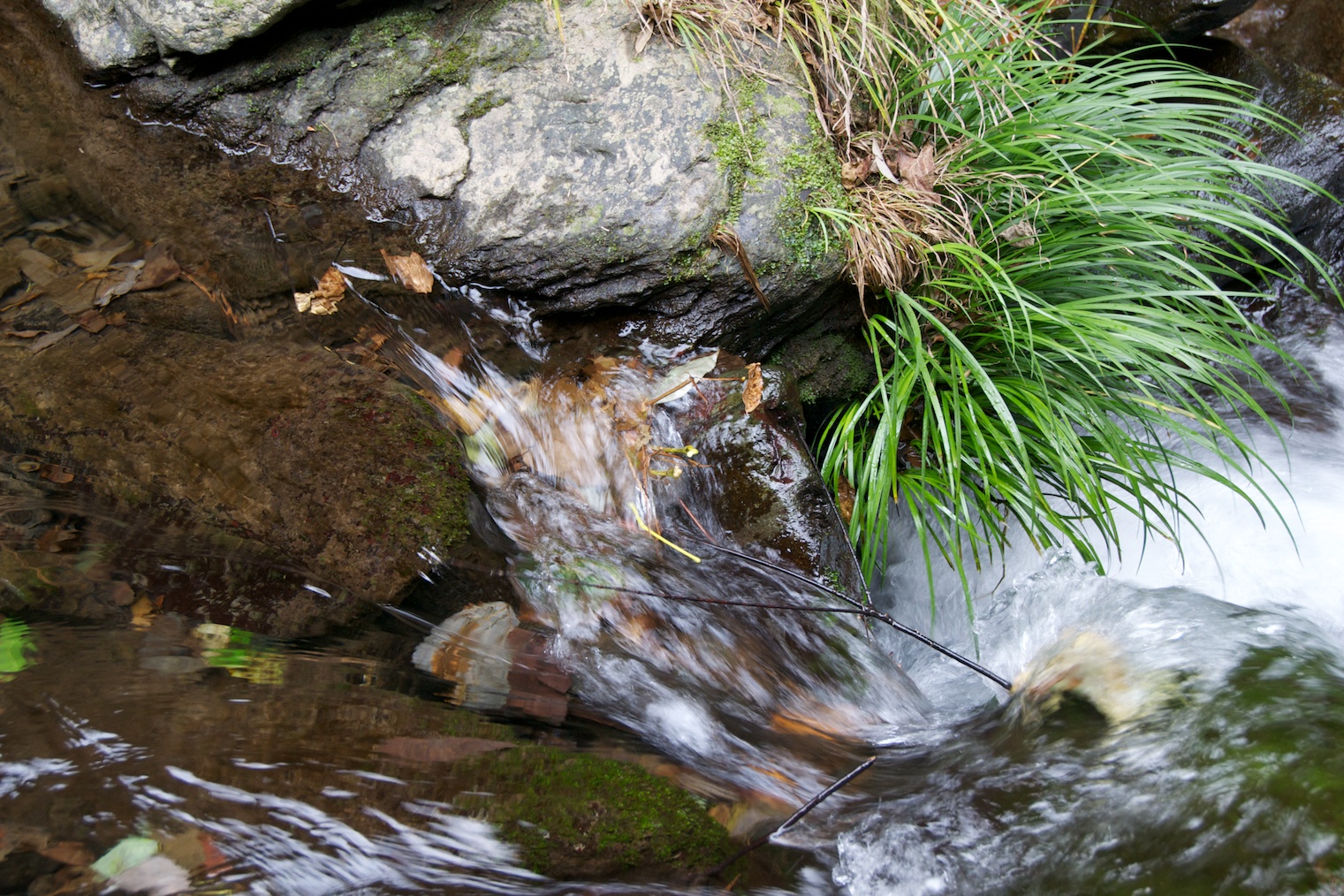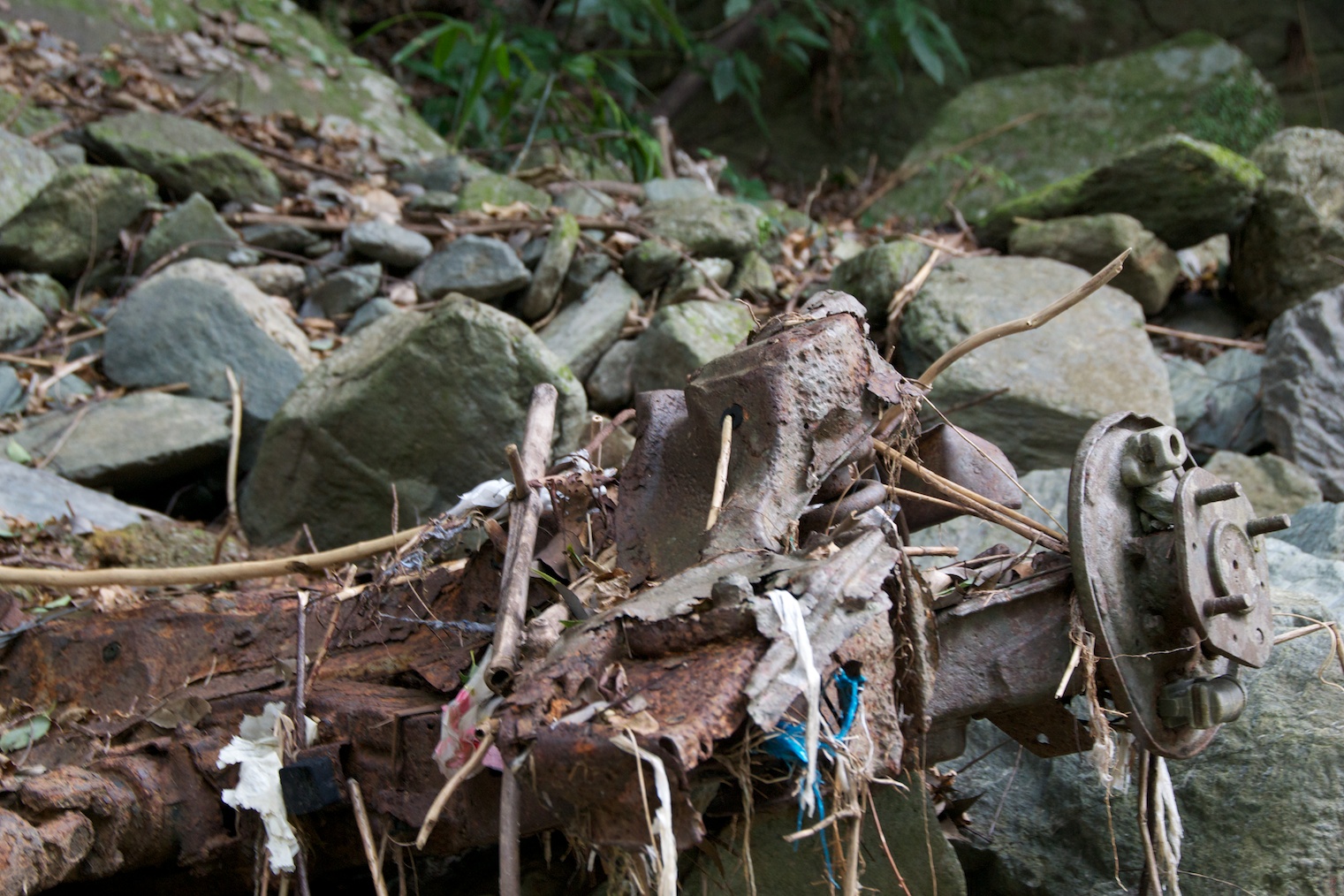 the temporarity of a car 😉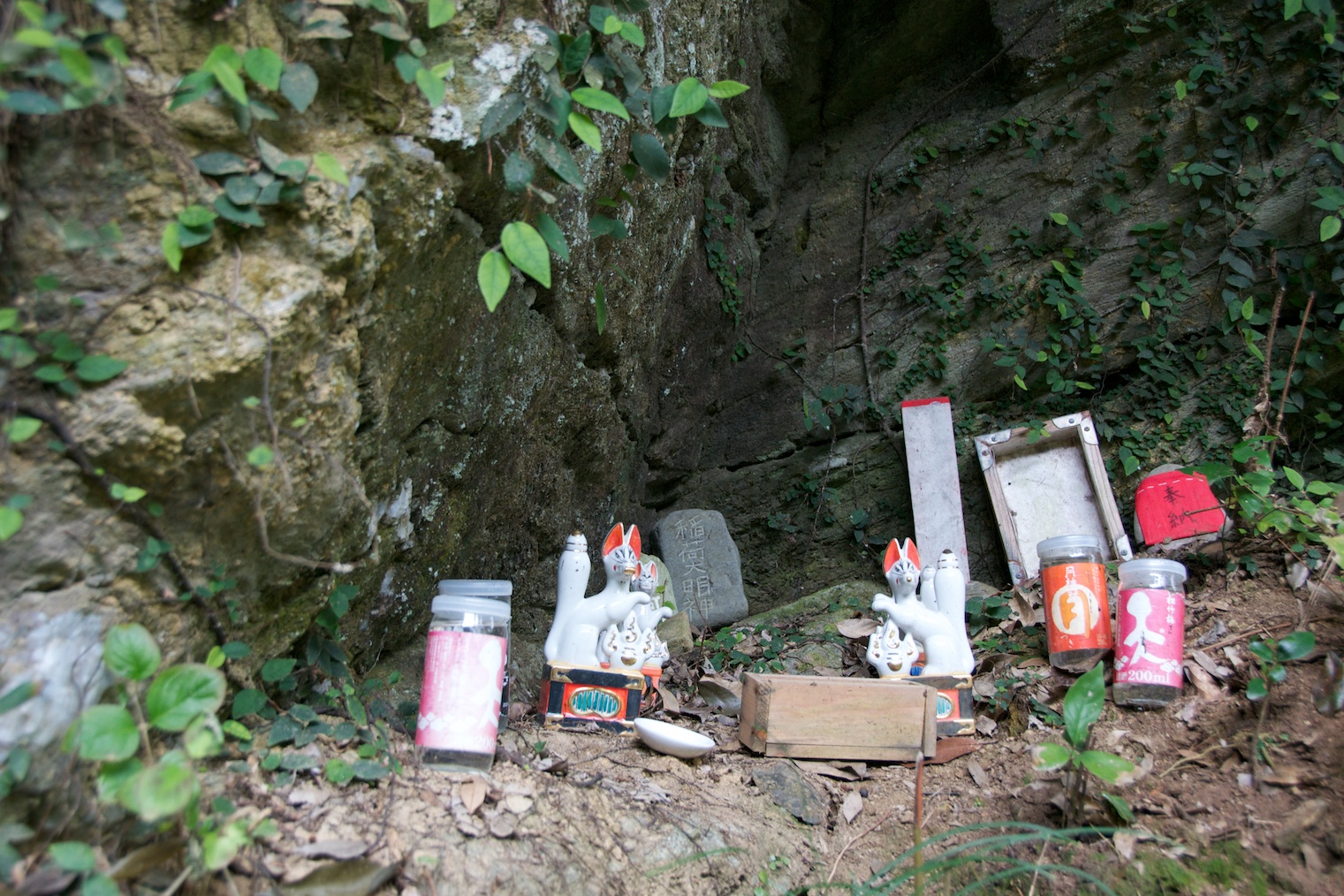 Sake for the Kamis 🙂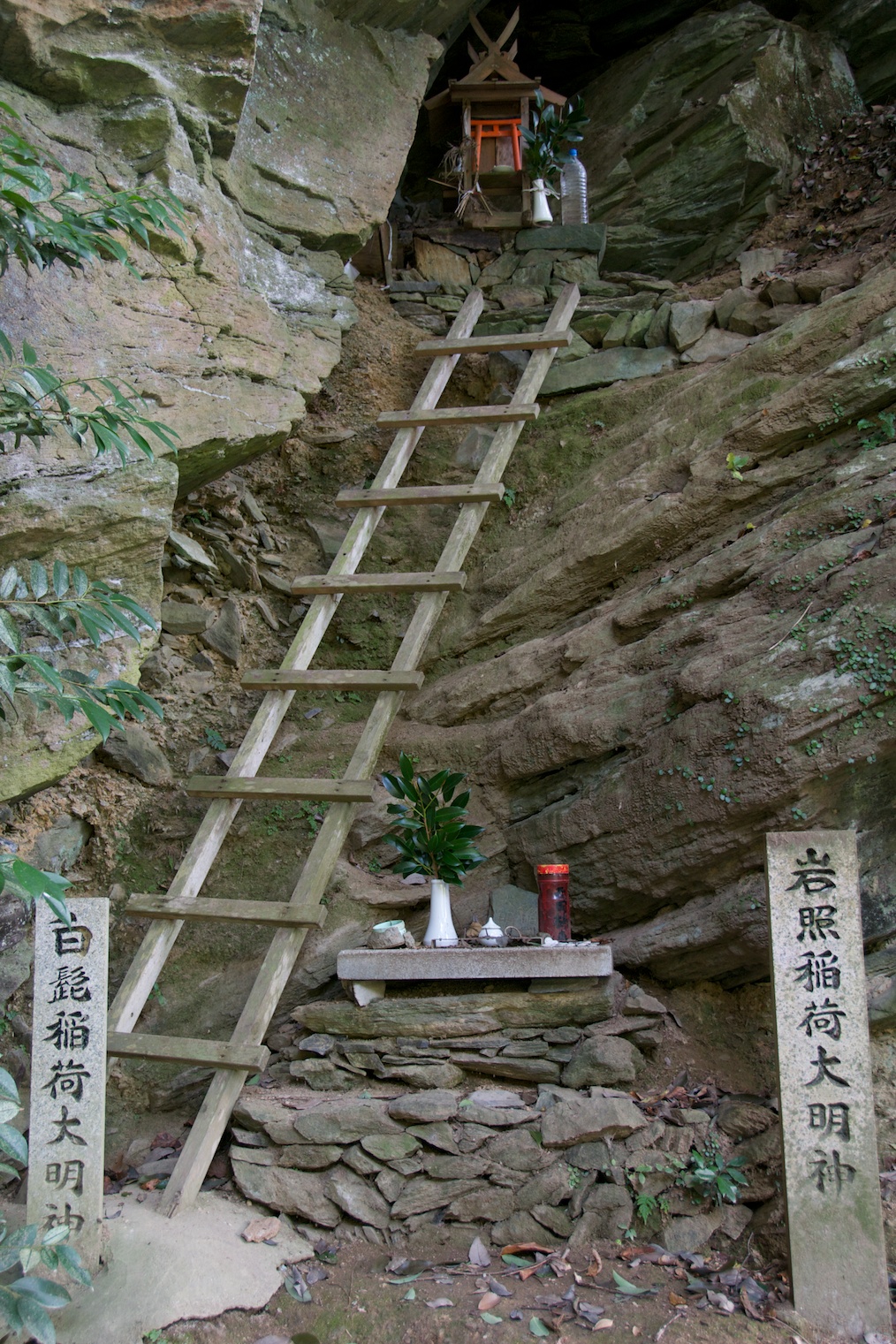 you need to get up to find the door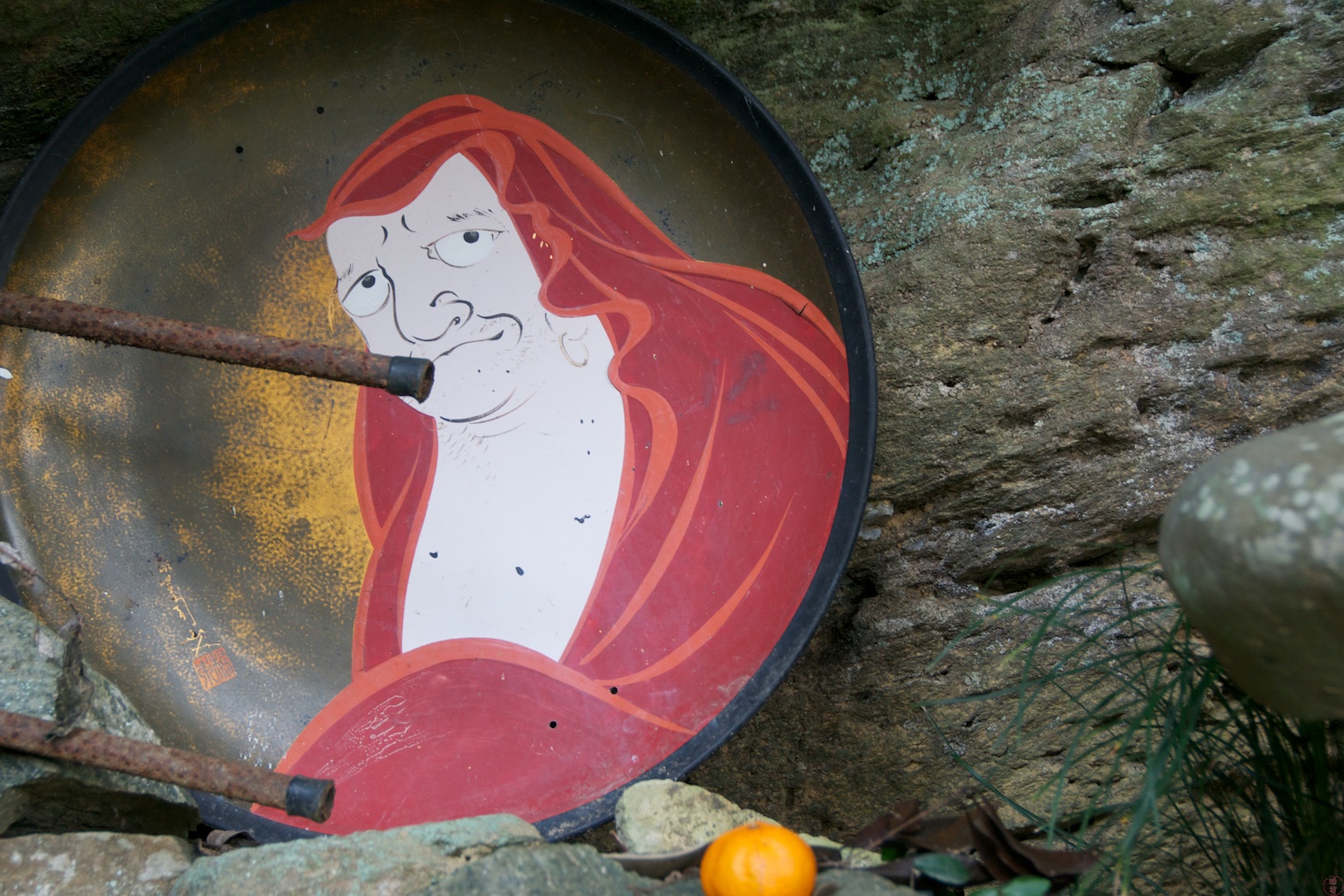 Daruma with a chairleg pointing to his nose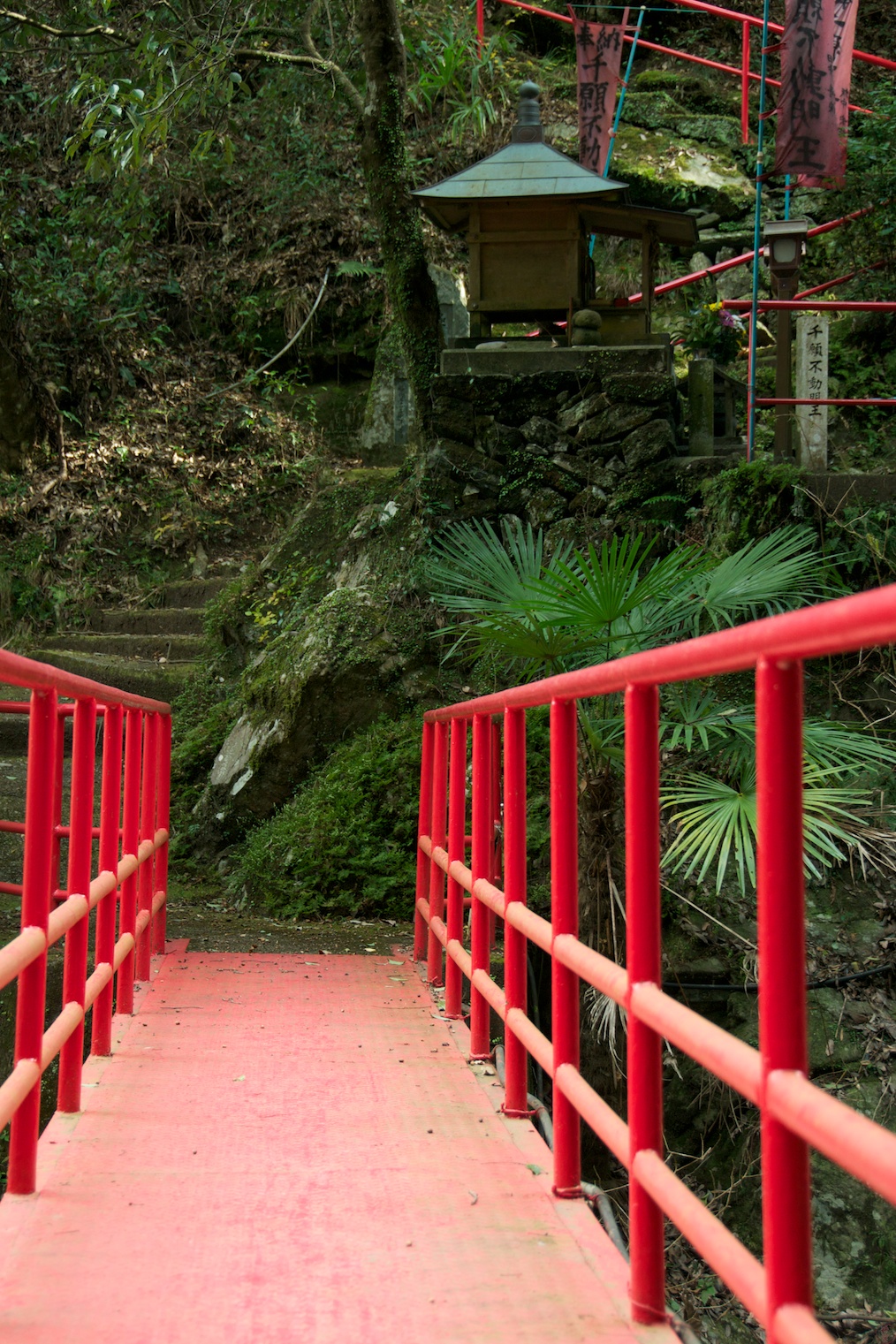 Bridge to heaven?
Recently I like to spend some time in the coffee-bar around the corner and read a bit there with a slow coffee.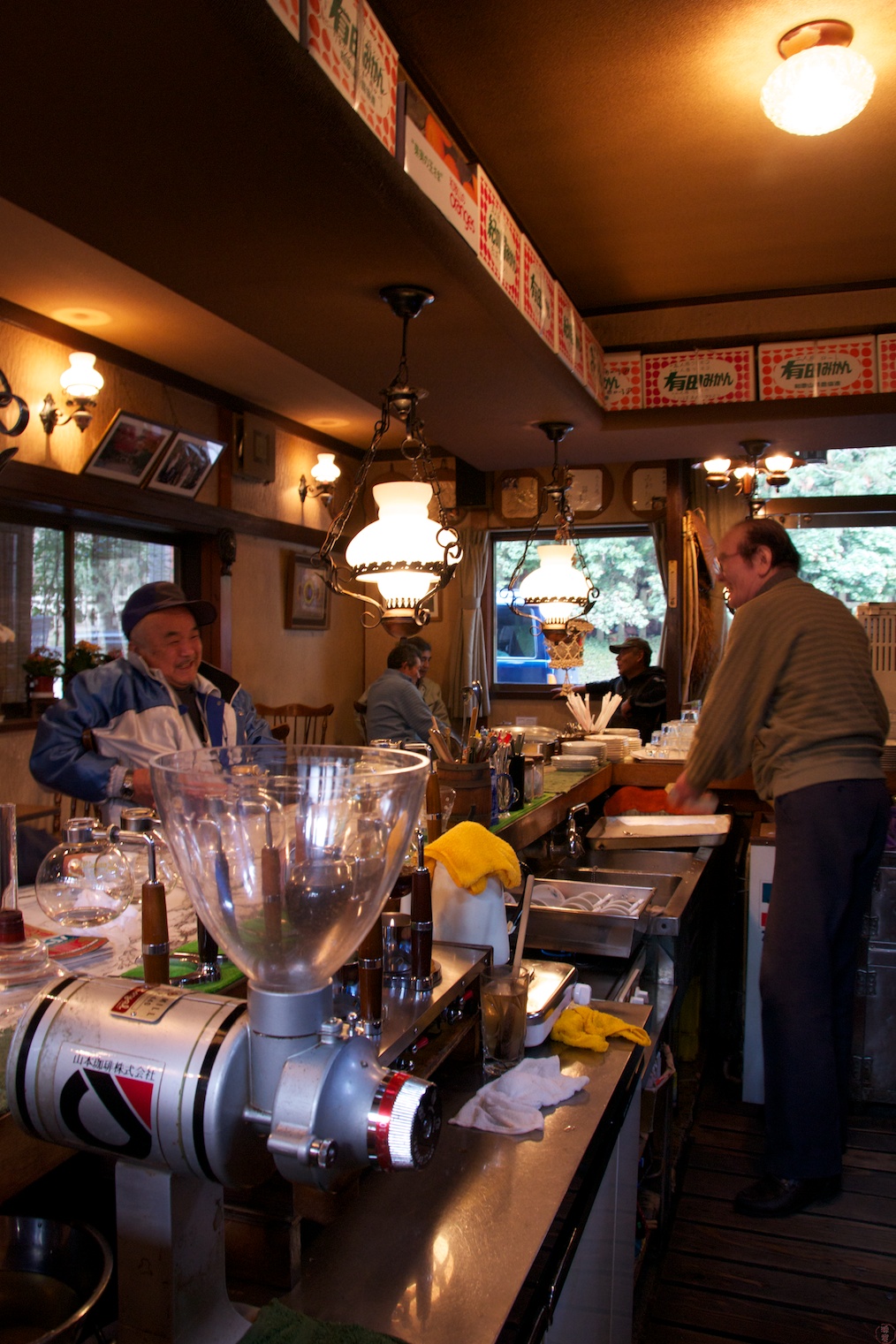 Yesterday their garden still looked like this: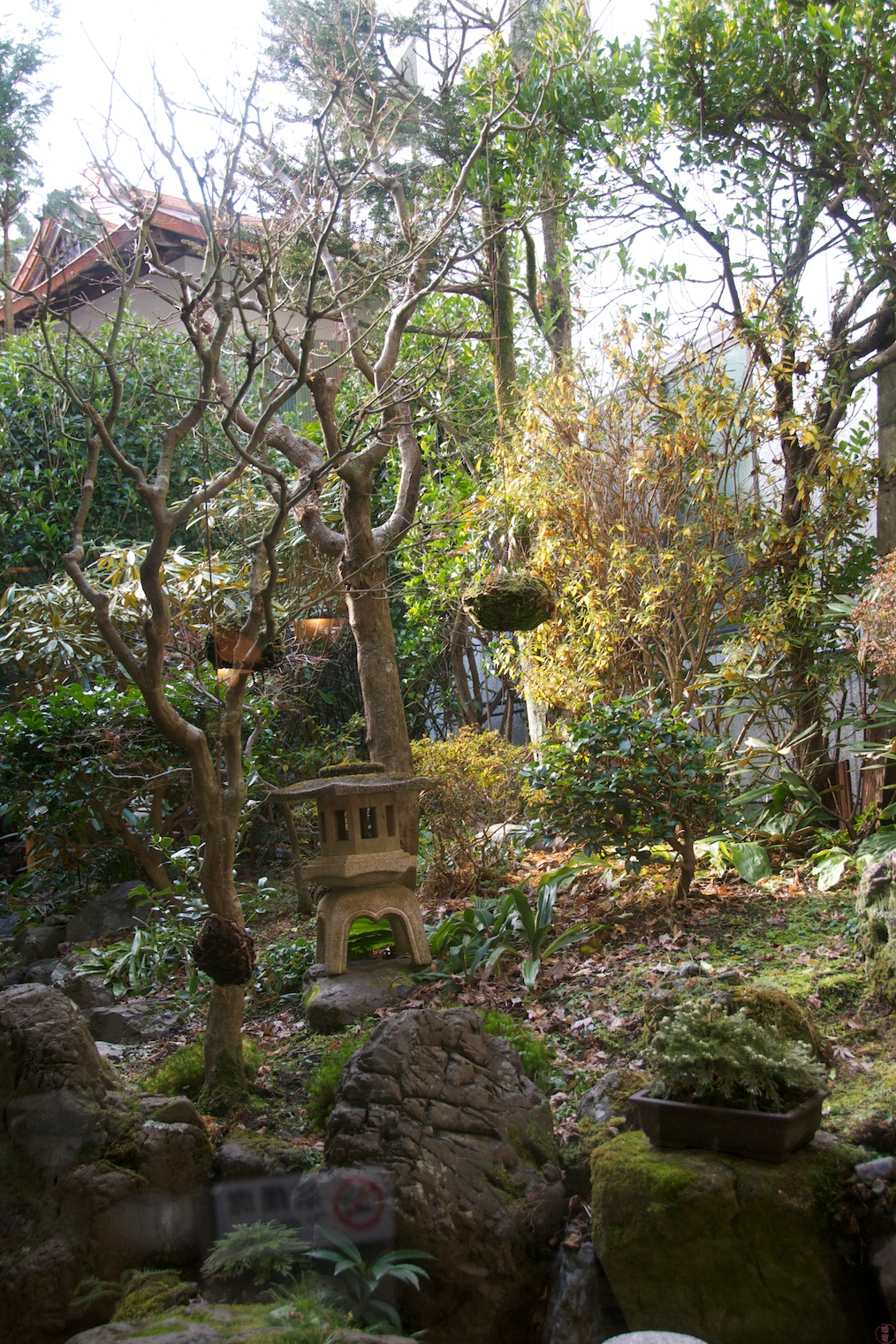 the no smoking sign mirrors in the window 🙂
And today everything changed overnight: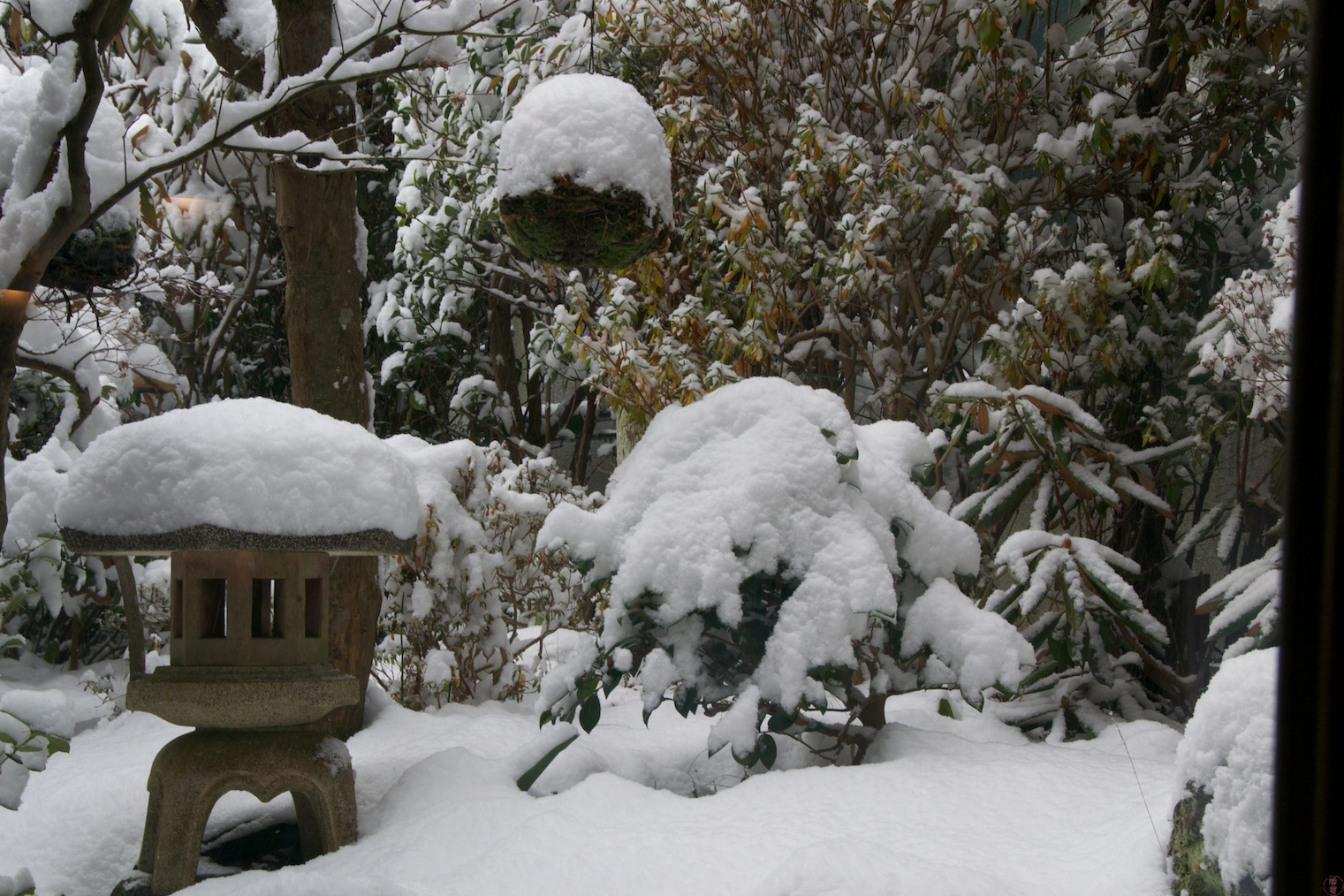 After the coffee I took a walk to the Garan, the garden of Kobodaishis teachings: