Maru Iku or going in Circles
Yesterday we came from Delhi to Mumbai to catch our flight back to Japan and today we go from Mumbai to Delhi to transfer there to the flight to Kansai Airport. It's like turning in circles, back and forth.
After more than 2 hours of delay, back in Delhi. Now waiting for the plane to Kansai – via Honkong. Well, things have their own timing in India, but sometimes it's just way too relaxed or just tiring as today.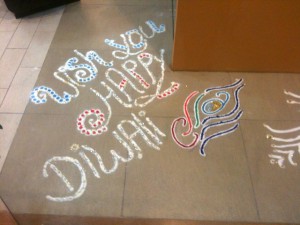 Linux on the road
It's the first time I used a Linux system on a laptop for travelling. I got a EeePc, put 2GB of RAM inside and installed MintLinux with Thunderbird, Opera etc. So far so good. Daily stuff worked fine, but I couldn't transfer my photos from the iPhone to the EeePC, although I installed some software which was supposed to do the job. So I still need to figure out how this is supposed to work. I also got the Vodaphone stick to work, but I couldn't receive SMS, somehow Betavine is not working as expected. Receiving SMS is important, as they usually send you passwords and billing reminders this way. As long as the EeePC is packed, it's size is nice, but unpacked the keyboard as well as the the screen just feels way to small for everything. One can read and write as long as nothing else is open, but for using a three pane window layout for Thunderbird the screen is simply too small. Another thing which bothered me quite often is the size of the keypads and the layout of the keyboard. It's done like for tiny little girly fingers and not for such big fingers, as I'm equipped with 😉 Particularly the cursor keys are so near to the shift key, that I quite often hit the wrong key, which can have some unexpected results :-0 For me the biggest disadvantage is of course that I can't use 4D with Linux. This time I didn't intend, but there's always a next time 😉